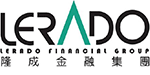 Lerado Financial Group Company Limited
(Formerly known as Lerado Group (Holding) Company Limited)
---
Management Team

EXECUTIVE DIRECTORS
Mr. CHEN Chun Chieh, aged 40, was appointed an Executive Director of the Company on 3 April 2008. Mr. Chen has been working for the Group since 2002. He obtained a master's degree in business administration from Lawrence Technical University, U.S.A. Mr. Chen is responsible for the strategic planning and finance of the Group.
Mr. HUANG Shen Kai, aged 38, joined the Group since March 2005 and has been working as the Group Vice President for the manufacturing business of the Group. Mr. Huang is responsible for the Group's management and business development in the PRC market. Mr. Huang holds a Bachelor's Degree of Business Administration from the Rochester University of Institute and a Master's Degree of Business Administration from the American University. Mr. Huang is the son of Mr. Huang Ying Yuan, chairman and chief executive officer of the Company.
Mr. LAI Kin Chung, Kenneth, aged 46, has over 20 years of solid investment background specializing in property investment, social service, and technology sectors in Taiwan and the PRC. Mr. Lai graduated from Curtin University of Technology with a Bachelor of Commerce (Marketing & Management) in Australia. He initially worked as a floor trader with Bank of China Group Securities Limited and worked for various investment banks as a dealer including Lippo Securities Holdings Limited, Dresdner Bank and Charles Schwab Hong Kong Securities Limited from 1994 to 2002 and acted as Head of Dealing and Sales Trading at SBI E2 - Capital Asia Securities Limited during 2003-2006. He continued his career in sales desks from 2006 to 2013 working for DBS Vickers (Hong Kong) Ltd., CCB International Securities Ltd., Agricultural Bank of China and Core Pacific-Yaimaichi International (HK) Ltd. From September 2013 to August 2014, he worked in a fund management company specialized in portfolio management and risk management. In addition, Mr. Lai has all-rounded experiences in securities advisory, corporate finance, corporate management and fund management.
Ms. HO Kuan Lai, aged 45, is currently an associate member of the Singapore Institute of Chartered Secretarial & Administrator. She had been a non-executive director of Laura Ashley Holdings PLC (a company listed on the London Stock Exchange, stock code: ALY) between 17 June 2013 and 3 August 2014, and an executive director of CENERIC (HOLDINGS) LIMITED (formerly known as Morning Star Resources Limited) (a company listed on the main board of the Stock Exchange, stock code: 542) between 1 February 2010 and 7 October 2010 and previously held senior management position of sizable groups of companies in Malaysia and United Kingdom. Ms. Ho has abundant experience in company secretarial, corporate and general management.

INDEPENDENT NON-EXECUTIVE DIRECTORS
Mr. LAM Chak Man, aged 34, is a practicing certified public accountant and is currently a director of Grandeur CPA Limited. Mr. Lam has extensive experience in the fields of auditing, accounting and finance. Mr. Lam graduated from Curtin University of Technology in Australia with a Bachelor Degree of Accounting and Finance. Mr. Lam is also a member of the Hong Kong Institute of Certified Public Accountants.
Mr. YE Jianxin, aged 62, has over 3 decades of experience acting as department head and general manager in different companies engaging in sales and marketing. He has extensive experience in managing large enterprises especially in the area of sales and marketing. Mr. Ye graduated from high school in China.
Mr. CHERN Shyh Feng, aged 48, is the founder and Chairman of Paralink Asset Management Asia Limited. Mr. Chern has extensive experience in banking, finance and accounting and held executive positions at several international financial institutions and listed companies. Mr. Chern obtained his Bachelor Degree in Accounting from the Ohio State University in United States of America and Master Degrees in Accounting and Business Administration in Finance respectively from the University of Illinois in United States of America. Mr. Chern has held executive positions at several investment banks, securities houses and asset management companies in Taiwan, Shanghai and Hong Kong. He was lecturer of Taiwan Securities and Futures Markets International Development Fund and Faculty of Banking and Finance of Tamkang University in Taipei. Mr. Chern was an independent non-executive director of the Company during the years from 2009 to 2014, therefore he is very familiar with the culture and operations of the Company.
Mr. HSU Hong Te, aged 40, has been appointed as an Independent Non-executive Director since 1 April 2016. Mr. Hsu graduated from National Taiwan University in Taiwan in 2000 with a Bachelor of Science in Chemical/ Advanced Material Engineering, and graduated from The University of Southampton in the United Kingdom in 2004 with a Master of Science of Aerodynamics and Computation. He was awarded the certificate of Financial Risk Manager in 2007 and the certificate of Chartered Alternative Investment Analyst in 2008. He earned the Chartered Financial Analyst designation in 2010. Hr. Hsu has passed the Papers 1, 2, 3, 5, 6, 7, 8, 9, 11 and 12 of Licensing Examination for Securities and Futures Intermediaries of the Hong Kong Securities and Investment Institute. Mr. Hsu has obtained the license of Futures and Options Specialist, the license of Senior Securities Specialist and the license of Securities Investment Trust and Consulting Professionals by the Securities & Futures Institute. Mr. Hsu is currently the chairman of Affluent Jade Limited, and previously acted as Global Market Analyst of Elite Wealth Partners LLC, Research Manager of Hua Nan Securities Co., Ltd., Investment Manager of SinoPac Venture Capital Co., Ltd. and Investment Manager of Ruentex Group. Mr. Hsu has extensive experience in the field of corporate financing and penetrative sense in analyzing the financial market.
updated 22nd December, 2017
---
---
© Copyright 1996-2018 irasia.com Ltd. All rights reserved.
DISCLAIMER: irasia.com Ltd makes no guarantee as to the accuracy or completeness of any information provided on this website. Under no circumstances shall irasia.com Ltd be liable for damages resulting from the use of the information provided on this website.
TRADEMARK & COPYRIGHT: All intellectual property rights subsisting in the contents of this website belong to irasia.com Ltd or have been lawfully licensed to irasia.com Ltd for use on this website. All rights under applicable laws are hereby reserved. Reproduction of this website in whole or in part without the express written permission of irasia.com Ltd is strictly prohibited.
TERMS OF USE: Please read the Terms of Use governing the use of our website.