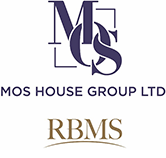 (Incorporated in the Cayman Islands with limited liability)
---
Corporate Profile

We are a retailer and supplier of overseas manufactured tiles in Hong Kong, specialising in high-end European imported porcelain, ceramic and mosaic tiles. According to Ipsos, we were the largest player in the overseas manufactured tile retailing industry in Hong Kong in 2017 in terms of revenue, with an approximately 27.2% market share. According to Ipsos, we operated the largest number of retail shops for overseas manufactured tiles and carried the largest number of overseas brands of tile products as of August 2018 in Hong Kong. As a testament of our success, we were awarded the Ceramica Distributor Award 2015 in September 2015 by Confindustria Ceramica, which is a highlyrecognised association of Italian ceramic tile and refractory material manufacturers, according to Ipsos. We were one of the few tile retailers/distributors in Asia-Pacific region being awarded with such honourable award, based on an assessment of a number of criteria, including history of the company, competence and degree of professionalism over the years and investments made for promoting Italian ceramic tiles.
updated 29th September, 2018
---
---
© Copyright 1996-2023 irasia.com Ltd. All rights reserved.
DISCLAIMER: irasia.com Ltd makes no guarantee as to the accuracy or completeness of any information provided on this website. Under no circumstances shall irasia.com Ltd be liable for damages resulting from the use of the information provided on this website.
TRADEMARK & COPYRIGHT: All intellectual property rights subsisting in the contents of this website belong to irasia.com Ltd or have been lawfully licensed to irasia.com Ltd for use on this website. All rights under applicable laws are hereby reserved. Reproduction of this website in whole or in part without the express written permission of irasia.com Ltd is strictly prohibited.
TERMS OF USE: Please read the Terms of Use governing the use of our website.