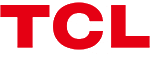 TCL Electronics Holdings Limited
(Incorporated in the Cayman Islands with limited liability)
---
Corporate Profile

Global World-leading Chinese TV Company
TCL is the abbreviation of the three English words - The Creative Life
Headquartered in China, TCL Electronics Holdings Limited (stock code: 01070.HK, incorporated in the Cayman Islands with limited liability) was listed on the mainboard of The Stock Exchange of Hong Kong Ltd.in November 1999. It is one of the leading players in the global TV industry, and is engaged in the research and development, manufacturing and distribution of consumer electronic products. Through a new product-and-user-oriented business model that focuses primarily on a "double +" strategy which includes "smart + Internet" and "products + services" as the main direction, TCL Electronics strives to build a comprehensive ecosystem for smart TVs that provides users with smart and healthy living products and services, and is dedicated to becoming a global leading smart technology company. TCL Electronics is included in the eligible HK-listed shares list of the Shenzhen-Hong Kong Stock Connect, Hang Seng Stock Connect Hong Kong Index, Hang Seng Composite MidCap & SmallCap Index and Hang Seng Corporate Sustainability Benchmark Index.
TV Business Outperforms Peers
After entering into the overseas markets for 20 years, the advantages from the Company's leading global business portfolio has become more obvious. Thanks to its vertically integrated industrial chain layout, the Company becomes a leading player in global consumer electronics industry. TV sales volume of the Company in 2019 reached 32 million sets, hitting a new record high again and representing a market share of 13.0% in shipment which continued to rank second in the global TV market. Among them, the sales volume of TCL brand TV in overseas markets recorded a growth of 26.1% year-on-year, reaching 13.46 million sets in 2019, the annual sales volume ranked second in the U.S. market and it was one of the market leaders in 15 countries. The Company's sales volume of TCL brand TV in the PRC market went up by 2% over the preceding year to 7.18 million sets, regardless of the downward trend in the industry. It also further shows it competitive advantages worldwide.
The Company is also making huge effort in developing advanced display and AI technologies and is devoted to promoting the R&D of high-end smart products. The sales volume of the Company's smart TV and 4K TV significantly surged, and the trend of large-screen and intelligentisation has become more obvious. The sales volume of the Company's 65-inch TVs and above doubled year-on-year, and the sales volume of Quantum Dot products increased by 66%. Looking forward, the Company will continuously increase its investment in R&D to maintain its leading position in large-screen TV and develop advanced display technologies such as Quantum Dot ("QLED"), Mini LED and 8K, so as to further enhance its product competitiveness.
The Company has proactively improved the user experience of its Internet business and enriched its platform content, providing a variety of scenario services such as videos, education, games, music and e-commerce. Thanks to deepened cooperation with Roku and Google in the North American, European and South American markets, and extended global cooperation with Netflix, TCL Electronics' overseas Internet business revenue will be further enhanced, which will consolidate the Company's position as the first Chinese enterprise in the industry to have relatively large-scale and sustainable overseas Internet business revenue. Falcon Network Technology, as a TCL Electronics' subsidiary, covers the Internet business in the PRC market.
The Company has 4 technology centers, more than 400 AI algorithm team members and over 200 big data cloud platform team members in the world. In order to become an intelligent technology enterprise with constant revenue generated from user operation, and based on household and commercial scenarios, it is committed to investing more on R&D and adopting "AI x IoT" strategy to develop products and services and has established Eagle Lab to build forward-looking capacities. The Company has further enhanced product intelligentisation and introduced a new generation of intelligent engines, which led to the application experience extending from entertainment and leisure to life services equipped with new functions such as AI scene recognition and AI face recognition. TVs can automatically recommend content for users based on their preferences to provide intelligent personalized services. In addition, by using the IoT cloud platform as the core and building up its capabilities of cloud, channel and device, the Company has established an open smart IoT platform, which had realized voice control over full categories of smart products. By enhancing the infrastructure of the content and services ecology, the Company will fully explore the household "AI x IoT" field to users worldwide. Taking the advantage of its leading position in the industry, the Group has also focused on developing smart TV, Internet services, smart home and commercial display systems. In the future, the Company will further enrich the services content of AI and IoT, dedicating itself to bringing superior product and service experiences to users worldwide.
updated 29th June, 2020
---
---
© Copyright 1996-2022 irasia.com Ltd. All rights reserved.
DISCLAIMER: irasia.com Ltd makes no guarantee as to the accuracy or completeness of any information provided on this website. Under no circumstances shall irasia.com Ltd be liable for damages resulting from the use of the information provided on this website.
TRADEMARK & COPYRIGHT: All intellectual property rights subsisting in the contents of this website belong to irasia.com Ltd or have been lawfully licensed to irasia.com Ltd for use on this website. All rights under applicable laws are hereby reserved. Reproduction of this website in whole or in part without the express written permission of irasia.com Ltd is strictly prohibited.
TERMS OF USE: Please read the Terms of Use governing the use of our website.